Guascor parts
Details

Written by

Super User

Category: Guascor
Hits: 10720
1910550 Cylinder Liner
This cylinder liner is available for Guascor SFGLD560, SFGM560 and Guascor HGMI560 gas engines.
We can supply in original Guascor packaging or OEM version direcly from Mahle, which company produces the liners for Guasor.

Guascor OEM piston, ring and liner set
We offer OEM cylinder liner directly from the manufacturer, which company manufactures and supplies to Guascor. You do not have any risk, you will receive exactly the same product, only the packaging is different.
Details

Written by

Super User

Category: Guascor
Hits: 10160
7689071 Turbo Charger
We offer Mitsubishi TD13M-48QRC turbo chargers for Guascor SFGLD480 (1800 rpm) and Guascor SFGLD560 (1500 rpm) natural gas engines.
You can order the turbo charger in genuine Guascor packaging or we can supply you with OEM turbo chargers directly from the manufacturer's warehouse from Japan.
Please make sure that your turbo charger has mfg. number equivalent to TD13M-48QRC.
Numbers necessary for identification: Guascor 76.89.071, TD13M-48QRC, TD13M-48QRC. Please locate these numbers on the data table on the charger.
Turbo repair kit for TD13M-48QRC is also available. Guascor part number 7689360. Mitsubishi part number 49182-80120
For further information do not hesitate to contact us for technical assistance.
Guascor & Mitsubishi Quick Cross Reference Guide
| | |
| --- | --- |
| Guascor | Mitsubishi |
| 7689067 | TD09-QRC-25 |
| 7689068 | TD13M-48QRC |
| 7689069 | TD13M-43QRC |
| 7689071 | TD13-M-48QRC |
| 7689072 | TD13M-45QRC |
| 7689074 | TD09-40QRC |
| 7689075 | TD13M-48QRC |
| 7689061 | TD09-36QRC |
Details

Written by

Super User

Category: Guascor
Hits: 8314
1915560 Guascor SFGM and HGMI Piston
The piston kit is suitable for Guascor SFGM560 and HGMI560 gas engines.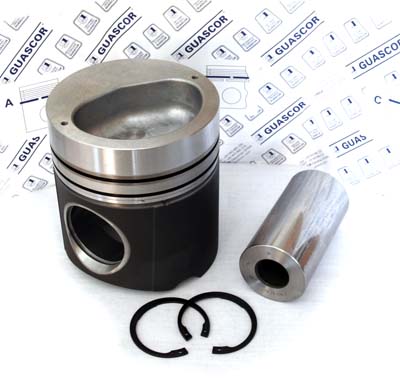 The piston kit (19.15.560) compromises the ring set (1915280)!
This piston kit is also available in OEM version. The OEM piston is manufactured my Mahle and we have direct access from the factory.

* - The above picture is only illsuration. The SFGM560 & HGMI560 piston looks different. If doubt please contact us.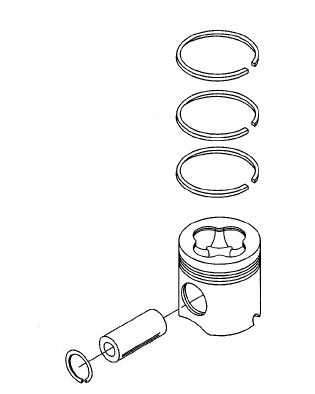 Details

Written by

Super User

Category: Guascor
Hits: 9268
Guascor Cylinder Head Recondition Kit for SFGLD series (1977330)
1977330 compromises all parts necessary for a Guascor SFGLD cylinder head reconditioning as per the table below.
1977330

Item
Part number
Quantity
Description
1
1610079
8
Valve cotter
2
1910179
4
Valve guide
3
1910026
4
Valve seat
4
1610072
4
Valve stem seal
5
1910183
4
Valve
6
1910181
4
Valve disk
7
1910182
4
Washer
8
7415002
4
Circlip
Part numbers indicated in the above table are subject to changed without notice!
1977330 is available in OEM version. High quality workmanship, reliable alternative to the original kit.
The OEM version does not involve the valve disk since it is not need to change.